Our Summer Holiday Club is going to be amazing!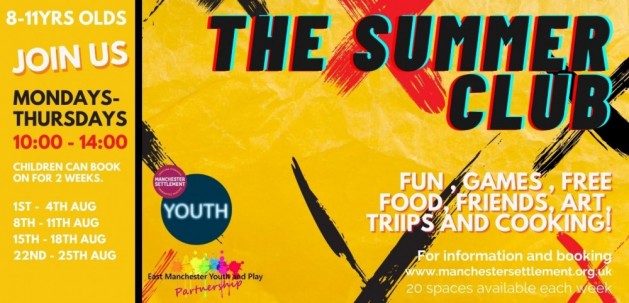 We're so excited to play, create and have tonnes of fun this summer!
We have lots of great activities and lots of tasty meals to make and enjoy!
Activities include:
Cooking
Dancing
Arts
Crafts
Singing
Song writing
Games
Children can be booked in for any 2 weeks of the summer club
If you are interested in becoming a part of our Summer club, click the link below to complete our registration form and we'll be in touch.
Priority will be given to local children and those eligible for free school meals.
If you have any questions email Dayna on Youth@manchestersettlement.org.uk