I Mind You Matter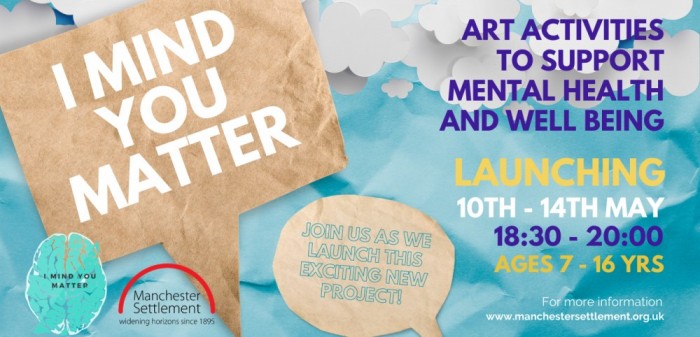 We are so pleased to be working with I MIND YOU MATTER to offer Art Activities to support Mental Wellbeing for young people.
After a successful launch week we are offering blocks of activates for different age groups.
Thursday 3rd - Thursday 1st July - Ages 7 - 10
Thursday 8th - Thursday 29th July - Ages 12 - 16 years
ALL SESSIONS ARE FREE! So book now.
One of our team will be in touch to confirm your place.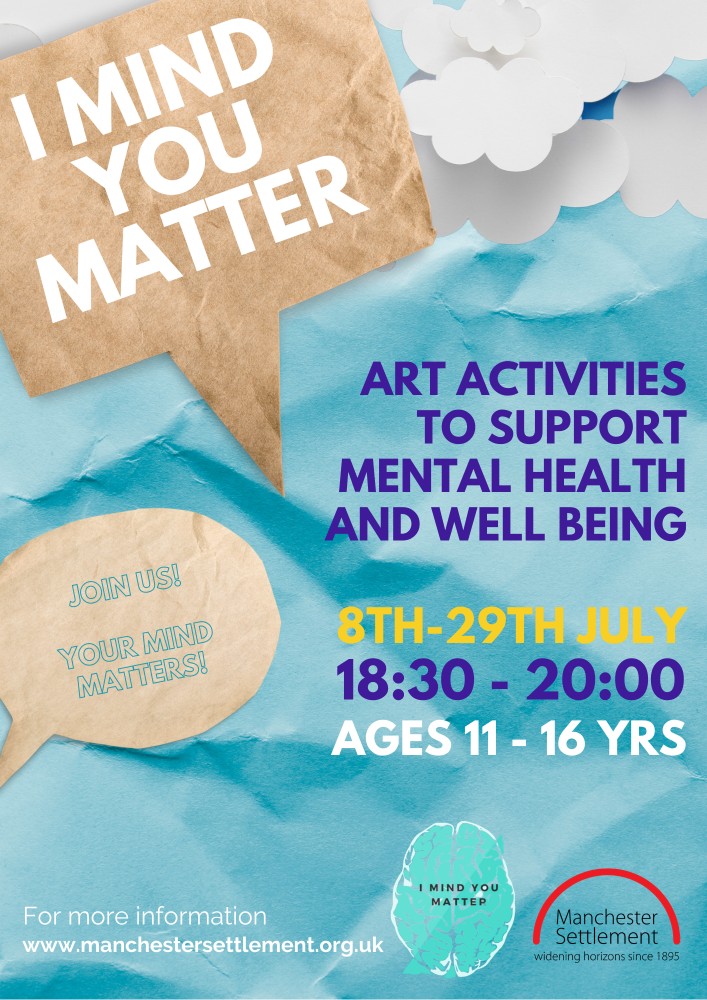 If you are interested in I Mind You Matter sessions, please complete the registration form below.
Who are I Mind You Matter?
I Mind You Matter works to improve the well-being and mental health of children and young people through support, advice, and alternative therapies.
To support children and young people to maintain good mental health and well-being
To offer support, advice, and strategies on mental health to children, young people, their families, and the local community.
To increase awareness and reduce the stigma of mental health.